A NEW APPROACH TO ELECTRONICS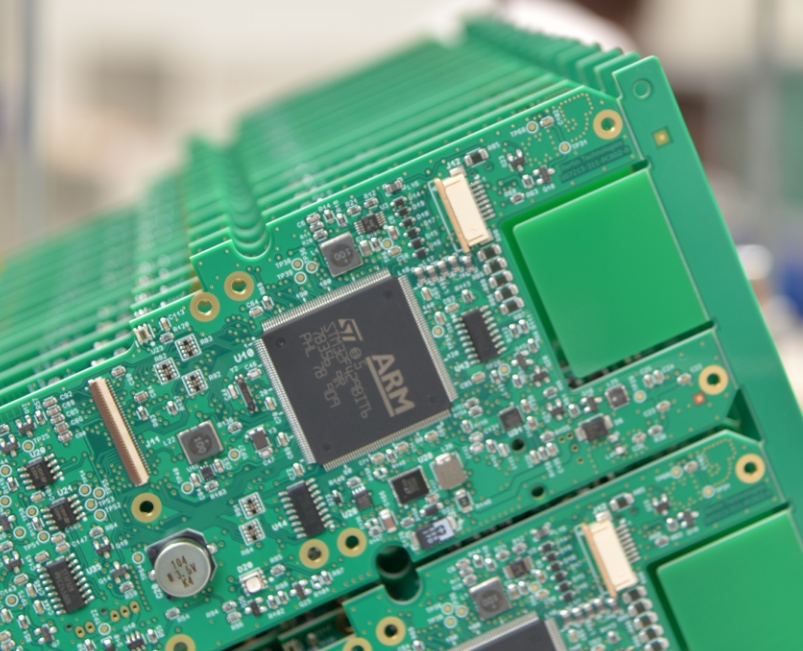 A NEW APPROACH


TO ELECTRONICS
ESTELEC Group has over 45 years' expertise in the designing, process engineering and manufacture of electronic products.
Our fundamental aim is to provide French and European companies with our advanced technological expertise to enable them to source their assemblies, subassemblies, cables and printed circuit boards from France. We defend French manufacturing processes which respect the men and women who are essential for their smooth running, respect the environment on which they have an impact and create virtuous ecosystems and lasting partnerships.
THE MADE IN ESTELEC

GROUP PROJECT
INDEPENDENCE
Our aim is to be the master of our own destiny.
We do not want to depend on a group or the financial world..
EXCELLENCE
We intend to maintain our independence and sustainability through excellence.
We want to service happy customers.
The customer is at the heart of our decision-making processes.
RESPONSIBILITY
We defend 100% Made in France.
We are proud of our strong regional roots.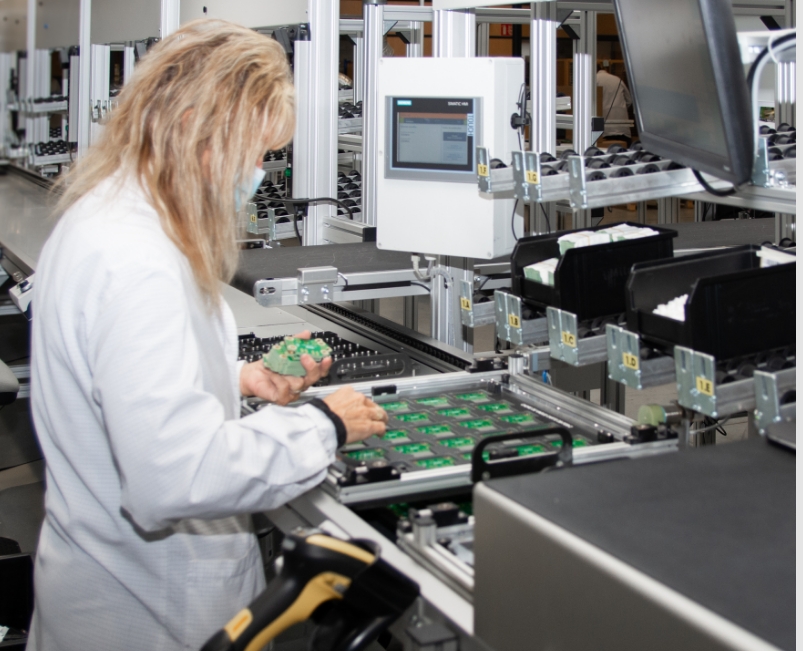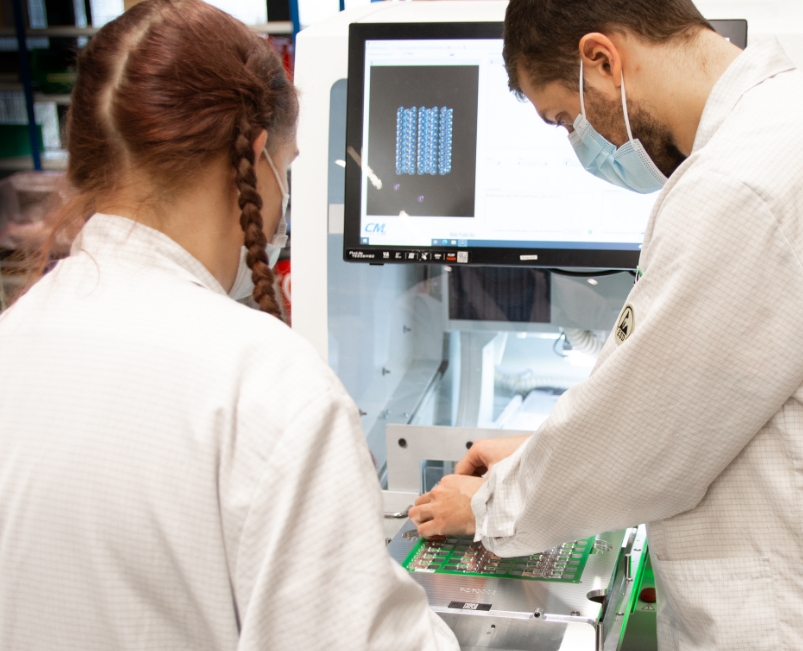 Communication that is to the point, with free expression.
Responsiveness and adaptation to the actual needs of customers.
Continual improvement and initiative.
High standards and goodwill.
Continual development of human and physical competencies.
Adaptation to the market.
Determination and commitment.
Development of human relations.
Fostering a strong team spirit.
Local roots.
ESTELEC GROUP EAST PIONEER OF RELOCATION AND COMMITTED TO THE ENVIRONMENT
A pioneer of
reshoring commited to
environmental protection
ESTELEC Group is one of the French manufacturers who have elected to continue producing all their electronic cables and boards in France and plans to step up its efforts to minimise its carbon footprint.
In order to enhance and support its commitments, ESTELEC Group has adopted a proactive environmental policy which involves recycling its production waste and installing solar panels. ESTELEC Group has also joined the Coq Vert, a community founded by BPI France to bring together different players committed to the environmental transition. And since nothing is too small for our planet and the protection of biodiversity begins at home, four beehives have been installed and fruit trees are to be planted on both of the company's sites, where green spaces are maintained by horses as part of an eco-grazing initiative that is unusual but totally fitting in an industrial environment.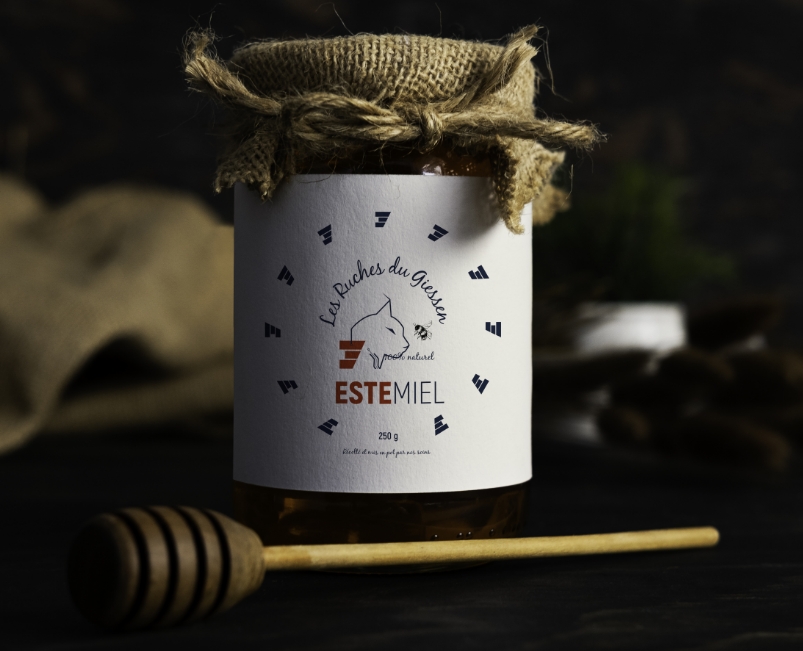 COME AS YOU ARE,


WE WILL TRAIN YOU!
Working at ESTELEC Group means being part of an energetic team in a workplace where each individual counts and makes a valued contribution to the overall plan.
Come and join a rapidly expanding leading company in Eastern France!
We are looking for different skills sets to work at our Sélestat and Aspach sites:
– Production operators
– Engineers
– Technicians
Please send your application to: rh@estelec-groupe.com
THREE GOOD REASONS TO JOIN

ESTELEC GROUP :
> Opt for a career that promises development!
Training forms an integral part of our company culture. We do our utmost to create multiple learning opportunities for our employees so that they can grow and develop throughout their careers. Every employee is given further training opportunities, regardless of their position in the organisation.
We believe that it is crucial for each individual to feel fulfilled in the workplace, with a strong sense of commitment and pride in their achievements. Our managerial culture is based on rewarding hard work. The transmission of our know-how and attitudes plays a key role in supporting our employees in their career development.

> Come and join a person-centred company that values team work!
Because our company culture is developing day by day, ESTELEC Group has made respect, trust, openness and sincerity its fundamental values. These values can be seen at work on a day-to-day basis in the interactions between our employees!
Each new arrival at ESTELEC Group becomes a fully fledged member of our company culture and we value them as individuals with their own unique personality. At ESTELEC Group, we also believe that our employees must find the right work-life balance. By fostering flexible working conditions tas far as possible, we encourage our employees to pursue interests and hobbies outside of their work.
> You can be part of a company committed to Made in France quality and the environment!
By choosing to work for ESTELEC Group, you will be helping to build a better future right away. ESTELEC Group has elected to continue producing all its electronic cables and boards in France, whilst at the same time promoting human and environmental values. We are ardent defenders of the quality of local know-how and are committed to defending local jobs. ESTELEC Group also pursues a proactive environmental policy in order to minimise its carbon footprint. The ESTELEC Group sites are home to beehives, fruit trees and solar panels, which are all evidence of our dedication to working every day towards a better future.
If you wish to apply and submit your unsolicited application click on the link below .
Do you have a project ?
Contact us