CABLES: EXPERTISE IN CONNECTORS AND INTERCONNECTION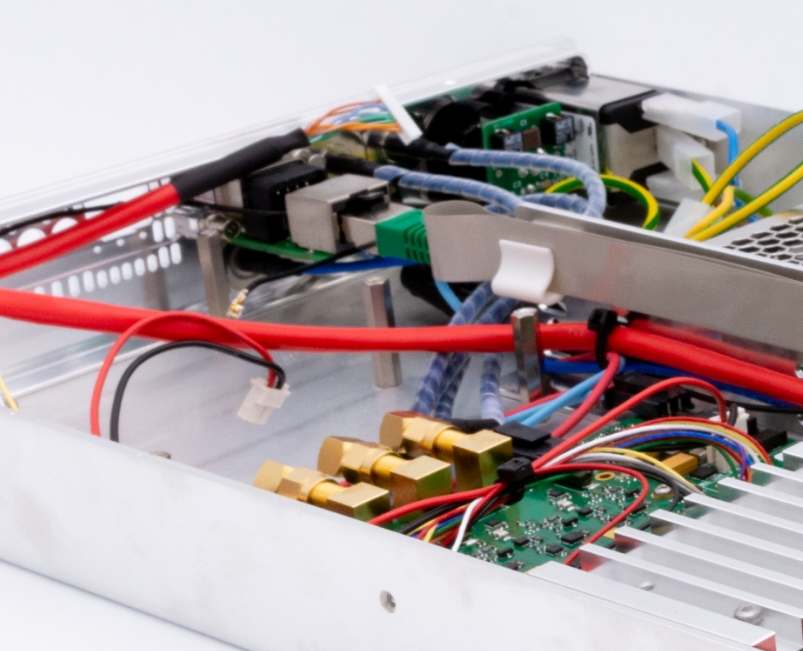 CABLES: EXPERTISE IN CONNECTORS


AND INTERCONNECTION
The definition and manufacturing of electronic cables or interconnections between boards are common issues that have to be addressed when designing electronic equipment. ESTELEC Group has over 20 years' expertise in a variety of technologies and knowledge in this area. Thanks to our equipment and know-how, we are able to address specific requests, from manufacturing based on drawings to working with you to build interconnection solutions suited to your needs.
We can deal with requests ranging from a small number of pieces to large manufacturing runs. Our technical staff are at your disposal to help you define the optimum solutions in terms of quality and cost.
Thanks to our leading-edge production equipment, we are able to offer solutions for all kinds of connectivity:
– Cable harnesses and wires
– Combined products with soft soldering
– Round multiple-conductor cables
– Ribbon cables
– Coaxial cables
– Assembly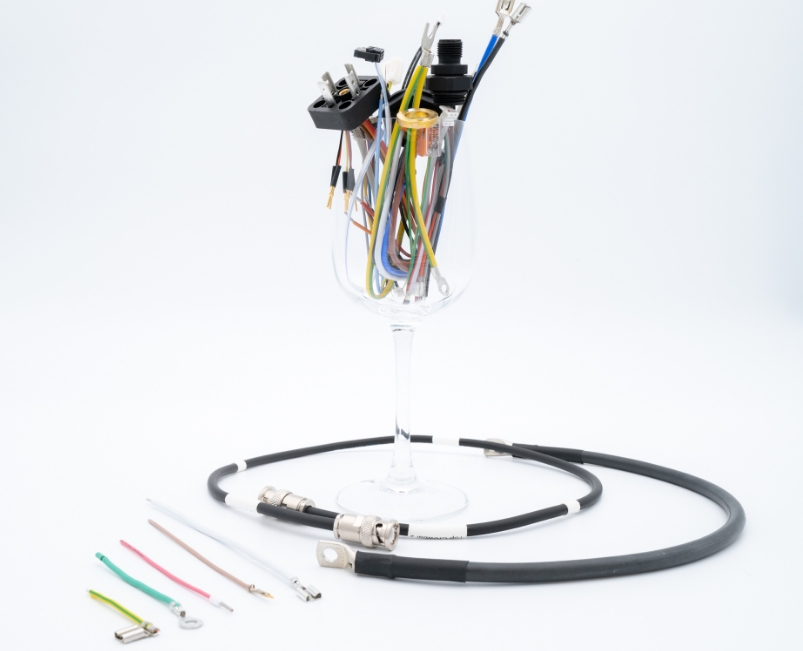 A CLOSER LOOK AT

OUR KNOW-HOW
We make a whole range of cables and harnesses (simple or with high added value) from all types of wire and cable, based on your drawings or specifications. Our Komax and Stocko machines can be used to automate operations and thereby optimise costs. These take care of cutting, stripping, tinning, crimping etc., while our other automatic machines, such as pneumatic grippers, Bowe twisters, electrical and pneumatic presses and a Schleuniger multiple-level stripping machine, will help address specific needs.
We use the know-how that we have developed over many years for manual operations. Our people are responsive and conscientious and take pride in providing flawless quality.
We offer coating services for connectors and harnesses, mainly using a special Bartec machine. It is capable of creating a perfect mixture of resin and hardener.
We offer electrical tests on harnesses using our Synor tester. Once programmed, this machine can test continuity and isolation (absence of short circuits), one wire after another. Pull-off and tensile tests can be carried out to suit your criteria, with different force values depending on the type of crimping. We can also offer tailor-made cable sealing tests.
Small, medium and large runs.
The products are made to measure, to address your particular requirements.
Do you have a project ?
Contact us