OVER 45 YEARS' EXPERTISE IN PRINTED CIRCUIT BOARDS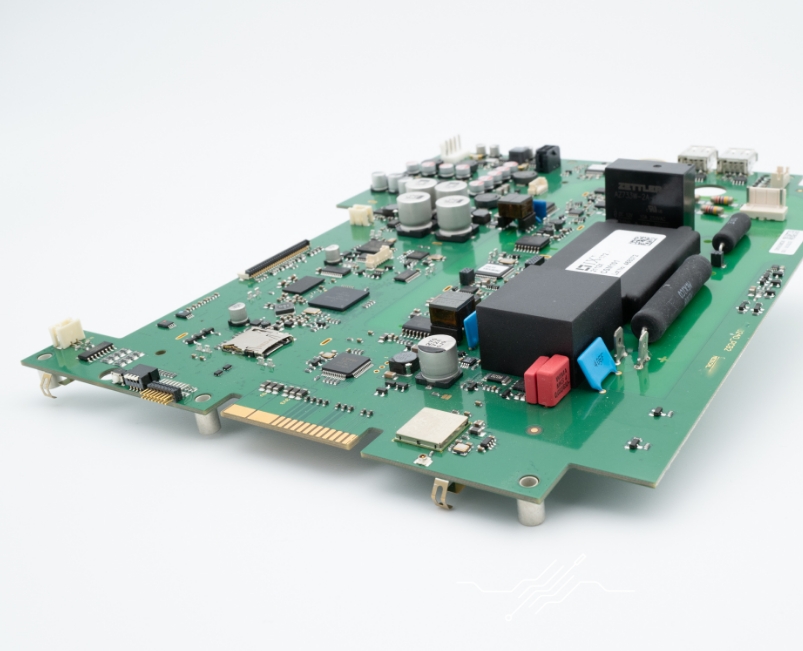 ESTELEC Group has over 45 years of expertise in the designing and manufacture of electronic products, and will support you for prototypes and large manufacturing runs alike. Our two French factories have access to latest-generation manipulating robots and we have all the technology required to address your needs and adapt to your constraints. Our core business is the manufacturing of printed circuit boards, but our expertise and know-how give us an ever extended reach, to offer you the possibility to combine the procurement of tailored electronic cables and boards with solutions for testing and integrating your electronic equipment.
– Mass manufacturing of advanced PCBs 
– Robotised SMT lines
– Online AOI inspection station
– Installation of through-hole components and wave soldering
– In-situ functional tests
– Tropicalisation with coating robot
– Packaging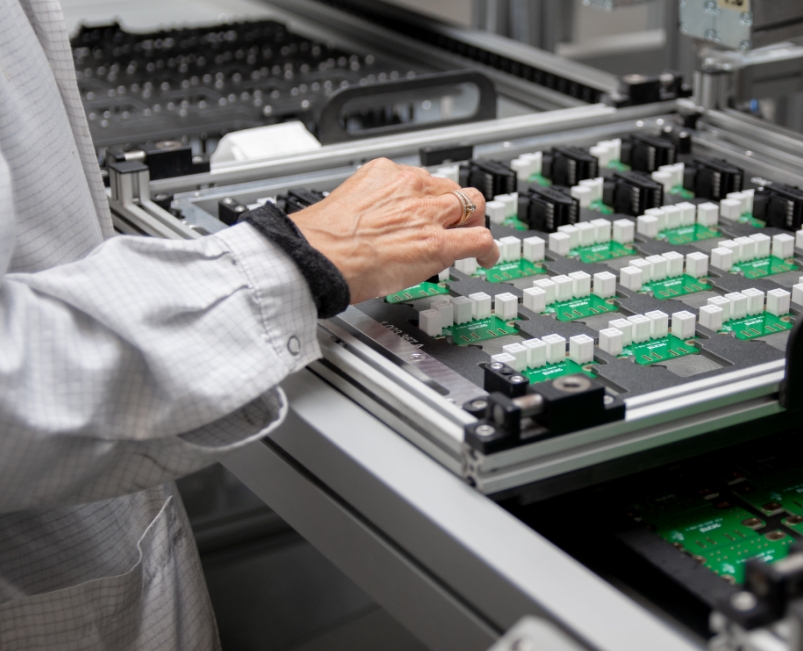 A CLOSER LOOK AT

OUR KNOW-HOW
Our latest-generation robotised SMT lines offer the guarantee of quality. They allow us to address all your printed circuit board needs. These machines are specialised in small, medium and large runs and can manufacture your products with extreme precision (up to 40 µm assembly precision (QFPs) to 3 sigma for smaller components, up to 01005 sizes). Conventional components are also assembled in our factories, with selective and laminar wave soldering machines. Once they have been assembled, your printed circuit boards can be tropicalised to protect them from dust and humidity. Coating is applied to protect solder from oxidation if the boards are exposed to extreme climate conditions. Our Asymtek machines with their dedicated heads and stackers/dispensers will cover all your requirements in this respect.
We also offer PCB coating services using a special Bartec machine. It is capable of creating a perfect mixture of resin and hardener.
Mini Prototype Factory: an industrial approach for the completion of your prototypes.
As an option, bill of materials research (price, obsolescence, equivalence, availability).
Do you have a project ?
Contact us